Bon Idea To Action
We are globally interconnected.
An action without intention may negatively or positively affect people around the world.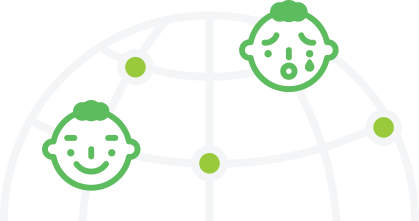 Q. Who can solve the problem?
A nation state? G20? United Nations? NGOs?
We need more than governing bodies or institutions.
Global problems can only be resolved by global citizens.
Q. Who are global citizens?
Acknowledge global issues
and their role to find solutions
Respect and value diversity
Recognize the world to be
interconnected and interdependent
Fight against social injustice
Participate in local and
international communities to
promote equity and sustainability
Take responsibility for their actions
We follow Oxfam's definition of Global Citizenship
BONITA aims to achieve global justice with global citizens
We believe that by fostering and encouraging talent,
knowledge, network, and ideas of these individuals,
they will be empowered to bring about great changes in the world.
Global Citizenship Program
Global Citizenship EducationFor teachers

What is global citizenship education? Is it relevant to all areas of the curriculum? This program provides courses to teachers and educators of all levels where they can develop curriculum to use global citizenship education in the classroom.

Motorcycle DiariesLong-term program

After an eight-month road trip by motorcycle in his youth, Che Guevara was determined to change the world. Motorcycle Diaries offers the younger generation an invaluable experience to bring positive change to their lives and to the world. Participants are able to experiment with their ideas, demonstrate their talent, collaborate with people from all over the world, and strengthen practical skills such as problem solving.

The Youth SalonWorkshop

The Youth Salon is a workshop that focuses on several topics including poverty, human rights, inequality, cultural diversity, peaceful conflict resolution and alternative approaches for development cooperation. Participants will have the opportunity to interact with professionals whose work focuses on global justice.
Campaign Hub
From grassroots movements to international activities, Campaign Hub introduces campaigns promoting global justice centering on poverty, human rights, education, health, culture and the environment. By creating a platform for sharing information, this program further expands the knowledge of participants and creates a network for ideas.
Win-Win Project
Win-Win is an alternative development project that focuses on creating a positive and beneficial relationship for both the donor and recipient to ensure greater success for the project and effectiveness of the donation or grant. We work together to find solutions to global issues, creating a win-win situation for all.